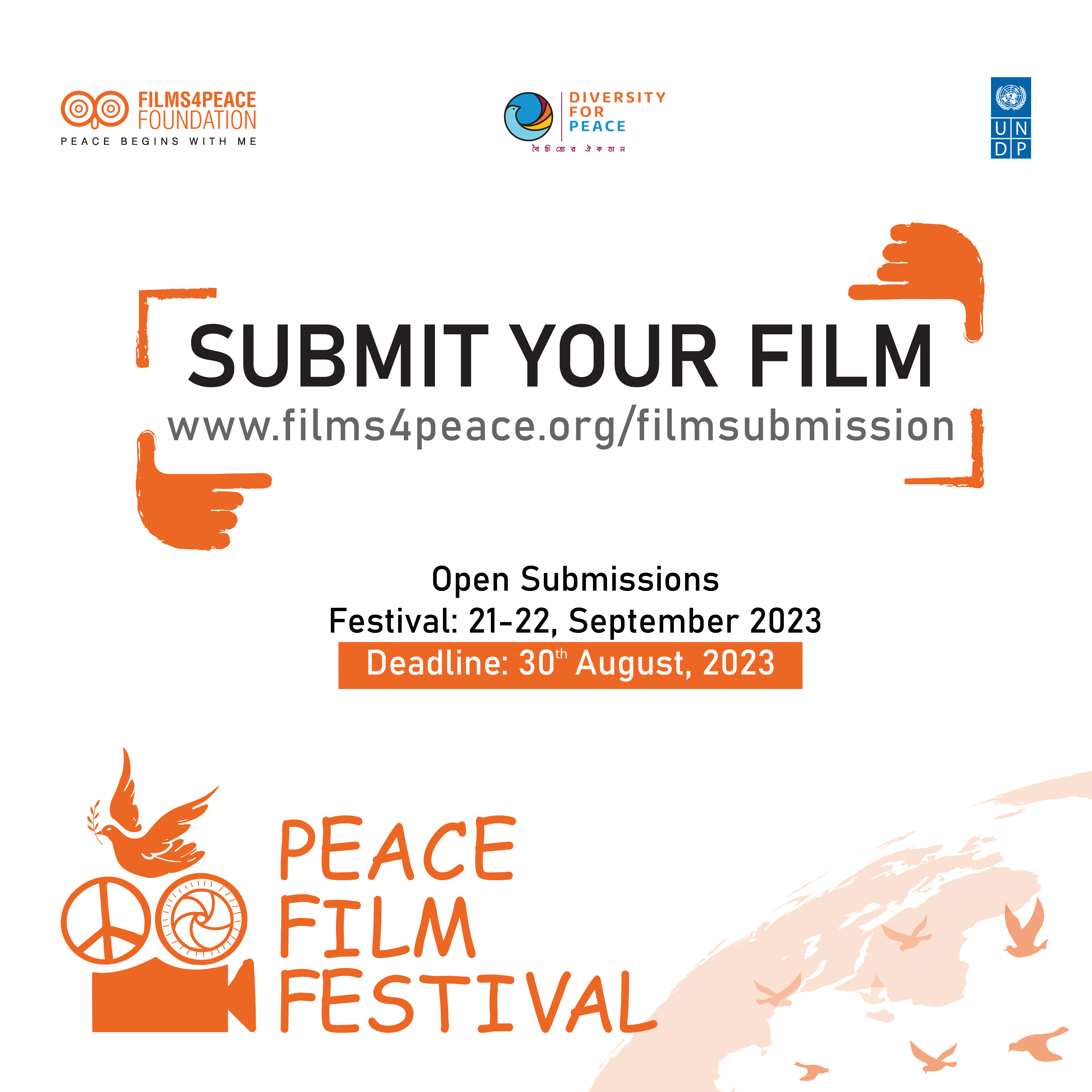 Unleash Your Creative Power for a Harmonious Future!
Are you a visionary filmmaker driven to make a difference in Bangladesh? Are you passionate about using the transformative power of cinema to promote peace, unity, and social harmony? We invite you to be a catalyst for change and join us in building a peaceful Bangladesh through the Artistic Activism Film initiative.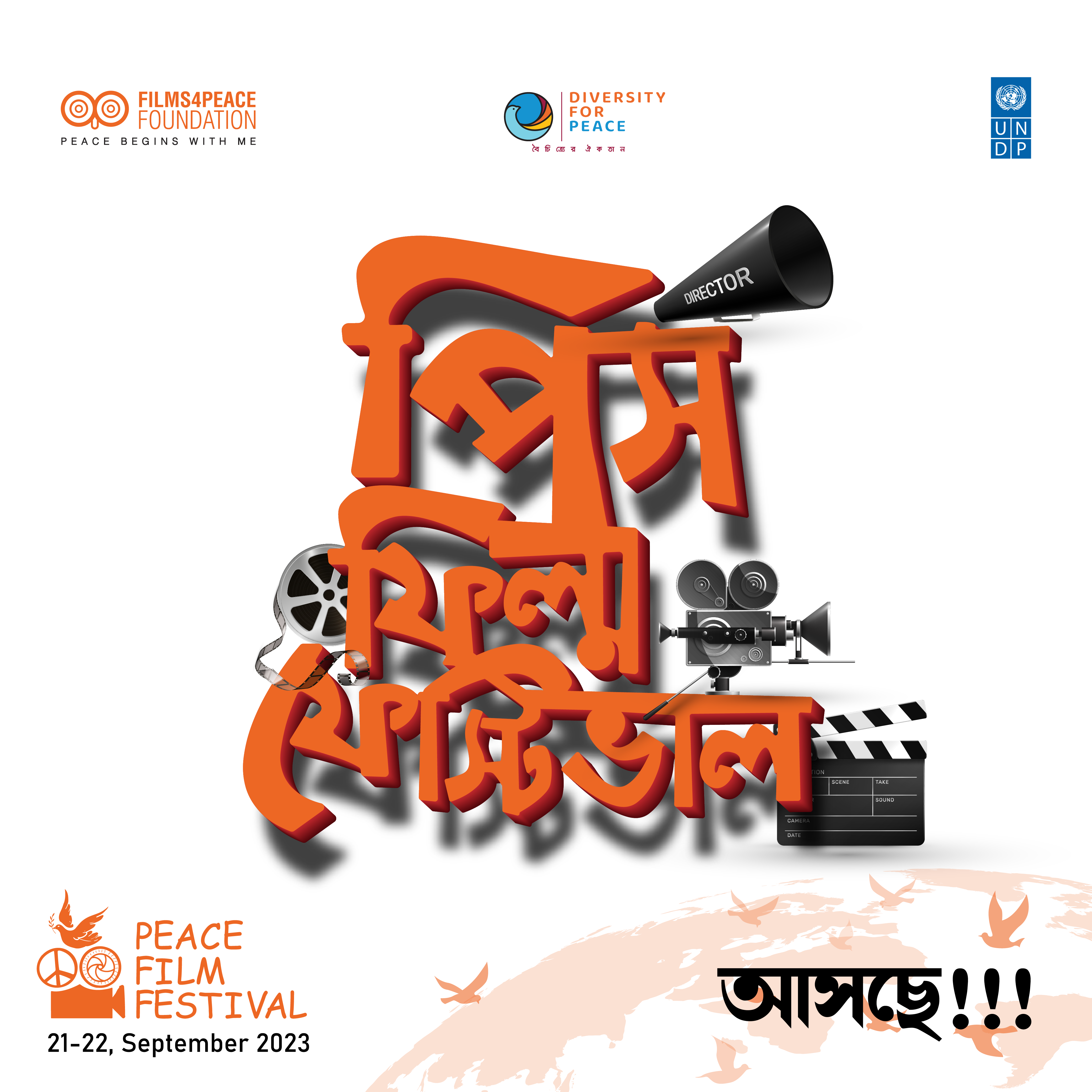 Ignite Change Through the Power of Film!
Be a part of the transformative journey towards a more peaceful and inclusive society.
Join the Peace Film Festival in Bangladesh organized by Films 4 Peace Foundation in association with UNDP Bangladesh. Together, we harness the captivating medium of film to inspire, provoke, and unite.
"Embracing Our Differences, Cultivating Peace"
Film Length: Illuminate your message in a powerful short film with a maximum duration of 30 minutes. Let your storytelling skills captivate audiences and leave a lasting impact.
Language: Celebrate the diverse linguistic landscape of Bangladesh. Films in any language spoken in the country are welcome. Subtitles in English or Bengali are required for non-English or non-Bengali films.
Submission Process: Share your cinematic masterpiece with us by sending an email to 2ndpeacefilmfestival2023@gmail.com. Make sure to include the following information:

Director's Name:
Film Title:
Film Duration:
Language:
Brief Synopsis (200 words maximum):
Contact Information (Phone number and email address):
Originality: Unleash your creativity and present original work that mesmerizes audiences. Let your unique voice shine through, offering fresh perspectives on peace and unity.
Permission: By submitting your film, grant us the privilege to showcase it during the festival and leverage its excerpts for promotional purposes. Together, we can amplify your message of peace and social harmony.
Copyrighted Materials: Ensure you have obtained all necessary permissions, releases, and clearances for any copyrighted materials, music, or images used in your film. Respect intellectual property and uphold ethical standards.
Content Guidelines: Let's create a festival that celebrates diversity, respect, and understanding. Films containing explicit violence, hate speech, or promoting discrimination will not be accepted. Your art has the power to inspire positive change.
Expenses: We value your commitment to peace and understanding. Please note that you are responsible for any expenses related to the production and submission of your film.
be part of the movement to celebrate diversity, foster dialogue, and create a more peaceful and harmonious society!
Email your film to 2ndpeacefilmfestival2023@gmail.com.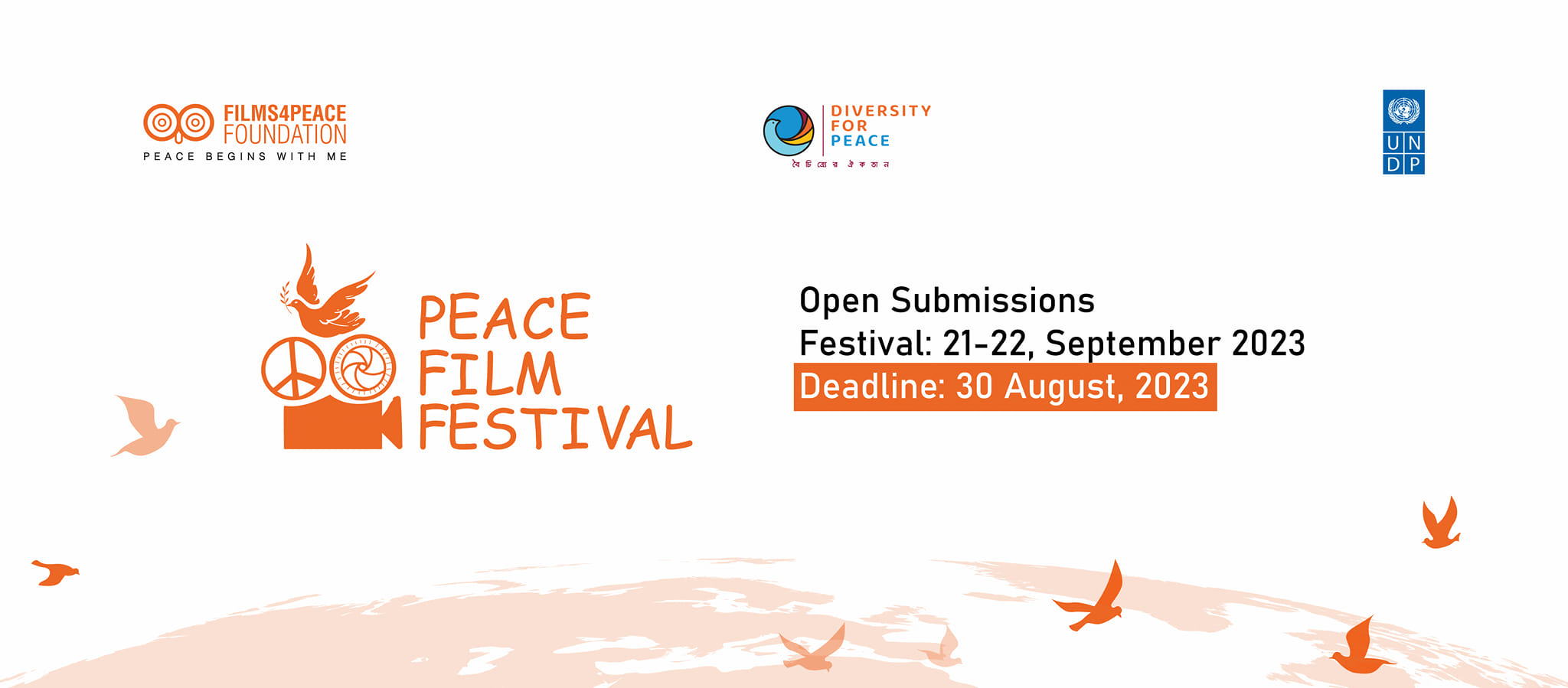 By submitting your film to the Peace Film Festival, you become an agent of change. Your art has the potential to inspire, challenge, and unite people from all walks of life.
For any inquiries please email
2ndpeacefilmfestival2023@gmail.com.